---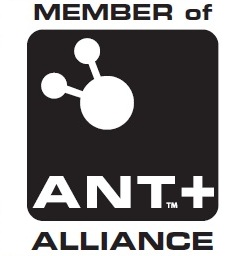 News
Jan 2, 2012
Category: Website
Posted by: ifor
OK upgraded the site CMS system just now to 1.10.2.  hope everything still works.
Oct 30, 2011
Category: Website
Posted by: ifor
Added a blog section to the site.  I need to sort out the templates a bit as things are not looking so good.

IpSensorMan beta
The beta version of IpSensorMan is using the new version 2 Android ANT Api's.  This version will be the way forward as I plan to make no further updates to the old version.  The API change allows multiple apps to use the ANT radio system simultaniously if you have the ANT+ Plugins app installed then this should work for HR, Bike Speed and Cadence, Environment, Foot based speed and distance profiles and you have to have it is you want to use the new Generic control profile to use an ANT+ remote to control IpBike.  I will get to adding Bike Power soon but for now it is still using the old codebase so not option for share this yet. Muscel Oxygen support is not yet avalible for the Plugins API.
There is just one version of the Beta but there is a sperate BTLE Beta specific page covering that side of things.
Sign Up
In order to get the beta you just need to follow this link.  You should also be able to opt out of the beta if you have real problems and need to revert to the standard version.
HRV logging.
I have added the ability to capture heart rate variability data.  You will need IpBike 1.5.9+ in order for it to log this data for you.  There is curently just basic logging provided and the ability to add a display item for the recent average Heart rate varaibility.  No stats are avalible in the ride history at this time but I am open to ideas as to what you want to see in the future.  The data is exported when you save a .FIT file that should read into packages like Firstbeat Athlete.  Alternativly you can save a simeple text file with just the RR data as a .dat file which I have been using the free Kubios HRV software to analise the data with.
ANT+ Remote control.
Support was added for this in IpSensorMan 1.3.7 and you need IpBike 1.7.7 or latter.  You need to have the ANT+ Plugings service installed as I am relying on the Plugins API's.  The setup is slightly different to other sensors.  The phone is the master and the remote is the slave e.g. the opposite way around to normal.  Because of this you have to add the capability to IpSensorMan first.  Go menu -> Add ANT+ Sensor -> remote control.  Back on the main screen you can long press the sensor and go 'Open'  you should now be able to pair the sensor to the phone.  For my O-sync sensor this means pressing the up and down buttons simultaniously.  The led gose green when good and if you press a button it should be displayed in IpSensorMan.  Other ANT+ remotes should work e.g. the Garmin one for example.
To set things up in IpBike go to Settings -> Audio Visual settings -> Remote control buttons It's at this point that IpSensorMan will be started in the background and start be ready for the remote to conect to, power it up and it should connect.  You can now choose a function and asign a button to it.  Different remotes have different buttons but the assignment it entirly up to you.  With the o-sync a long press comes though as a diufferent button to IpBike than a short press.  You can assigne the same button to multiple functions.  The functions are taken in the order they are listed in the settings page.  For things like the workout controls you need to of been looking at a screen with workout controls for those functions to be avalible (although the screen dose not need to be on)  So if you have gone to a workout screen the buttons are active otherwise you can use them for a function lower down the list.  
Personally I have things set like this with the 3 button O-sync.
Workout start key-> long press middle
Workout pause key -> press lower
Wrokout next key -> press upper
Zoom In key -> press lower
Zoom Out key -> press upper
Lap key-> press middle
Next Screen key -> long press lower
Previous Screen key -> long press upper.
 API
For anyone interested in controling IpBike from another app the interface used for the remote control between IpSensorMan and IpBike has the potential to be used as a control API.  There are some fixed function fake buttons assigned to each function I am interested in working with anyone interested in getting this into working order. Feel free to email me. 
Untested yet.
I have done plenty of testing with IpBike and the beta but I have not been using it with IpWatts or IpPeleton so I can not garantee these are working yet but plan to tidy up any issues before doing a full release.
ANT+ and BTLE sensors simultaniously should work but if you just have the one sensor type I recomend disabeling the other style just to simplify things. 
Reporting problems.
If you have issues then it would be usefull if you send me a description of the problem along with the IpSensorMan logfile.  The loging for now is all in the main logfile and the logging level on the current beta is turned up high by default.  The logfiles can be found at /sdcard/Android/data/com.iforpowell.android.ipantman/files/temp/IpSensorMan_log.txt  Logs for the previous two days are also avalible in seperate files.  Send reports to real_support@iforpowell.com.  Please also feel free to send me general success reports and questions.  You can also post to the beta testers group if you want at ipsensorman-beta@googlegroups.com
 Summary of support. 
Heart Rate legacy or Plugins if installed.
Bike speed legacy or Plugins if installed. 
Bike cadence legacy or Plugins if installed. 
Bike speed and cadence legacy or Plugins if installed. 
Environment (temperature) legacy or Plugins if installed. 
Running speed and cadence legacy or Plugins if installed. 
Bike Power legacy only.  I need to do the work to add in Plugins support. 
Remote control Plugins only no legacy style support. 
Fitness equipment Plugins only no legacy style support. 
Muscle Oxygen Legacy only no support in the Plugins API's. 
Suspension Legacy only no support in the Plugins API's. 
Shifting Legacy only no support in the Plugins API's. 
Bike radar Legacy only no support in the Plugins API's. 
Lights Legacy only no support in the Plugins API's. 
Dropper post Legacy only no support in the Plugins API's.  Not completed in IpBike as my bike with one got stolen... 
Wind speed BTLE custom only but Garmin's recent acquisitions mean something may be happening.
Direct download links.