---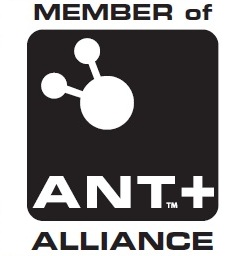 News
Jan 2, 2012
Category: Website
Posted by: ifor
OK upgraded the site CMS system just now to 1.10.2.  hope everything still works.
Oct 30, 2011
Category: Website
Posted by: ifor
Added a blog section to the site.  I need to sort out the templates a bit as things are not looking so good.

Btle Beta
There is a beta version of IpSensorMan with support for Bluetooth Low Energy style sensors.  This will enable these sensors in IpBike and my other apps.
Compatibility
You will need an Android 4.3 phone with Btle support.  I am testing with a Nexus 4 but I belive there are some other phones getting upgrades and a number of custom roms out with support for things like the Samsung S4 and Sony Xperia Z.  I do not support or plan to support any of the propriority API's
Sensors
There is code in for heart rate monitors, cycle speed and cadence, running speed and cadence and cyceling power.  I have only managed to test the heart rate stuff as I don't have an iphone to enable my to Viiiiva to forward ANT+ sensors.  I hope the speed and cadence stuff will be good but would be supprised if there are not bugs in the power stuff as it's a good bit more complex.
Setup
For now you need to add the sensors mannually to IpSensorMan using the 'Add Btle' button.  You can then go 'start service' then long press the sensor and select open to do a quick test.  Long term I hope to get the adding of a new sensor fully automated like ANT sensors.  For heart rate sensors just use IpBike as normal and it will automaticaly look for the sensor each time you 'start sensors'  For other sensors you need to associate them with a bike like you would an ANT+ sensor.  Go to bikes select the bike then make sure you don't have 'Gps only' checked go add sensor to bring up IpSensorMan and select the sensor to associate with the bike.
Sign Up
 In order to get the beta you need to sign up with the IpSensorMan Btle beta Google group which Google use to control your access to the beta on Google Play.  It's a public group so you should be able to sign yourself up.  I will post update information to the group and you can use it for feedback on the beta or email me direct.  Having done this follow this link and sign on for the beta on Google Play.
Issues and tips.
When working things seam to be OK with the 1.2.7.3 release but it seams to be possible to get things into a state where an app just can not get things to start properly.  I have been testing using the BTLE sample code from the Android SDK and my own code.
If things just don't look to connect.  Try disabeling bluetooth and switching it back on. This definatly helps most of the time.  I find switching WiFi off helps a good bit.  If still no good then try powering the phone off and back on again.  I have uploaded a version of the sample code app up here for download so you can test with that if you want.  It is considerably simpler as it only tries to interface to a single sensor and only reads a single value back.  I have added some code so it should read back the main value from all the sensors I am interested in.  You need to expand the service and then press the main characteristic to get it to read it.
Untested yet.
There are a lot of things still to be tested that should work but may not be working yet.  Most of these I can not test at the moment.  If you are in a position to test any of these I would be interesting in hearing what happens good or bad.
Different sensors from different manufacturers.
Multiple Sensors simultaniously e.g. HR and Speed and Cadence from a different devices at the same time.
ANT+ Bridged data from the Viiiiva.
ANT+ and BTLE sensors simultaniously.
Reporting problems.
If you have issues then it would be usefull if you send me a description of the problem along with the IpSensorMan logfile.  The loging for now is all in the main logfile and the logging level on the current beta is turned up high by default.  The logfiles can be found at /sdcard/Android/data/com.iforpowell.android.ipantman/files/temp/IpSensorMan_log.txt  Logs for the previous two days are also avalible in seperate files.  Send reports to support@iforpowell.com.  Please also feel free to send me general success reports and questions.  You can also post to the beta testers group if you want at ipsensorman-btle-beta@googlegroups.com