---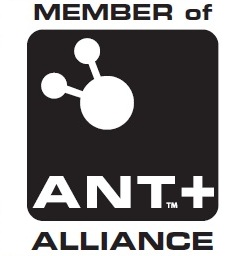 News
Jan 2, 2012
Category: Website
Posted by: ifor
OK upgraded the site CMS system just now to 1.10.2.  hope everything still works.
Oct 30, 2011
Category: Website
Posted by: ifor
Added a blog section to the site.  I need to sort out the templates a bit as things are not looking so good.

Garmin 'Dynamic' Sensors
Garmin have started producing ANT+ sensors with extra 'Dynamic' features that they have added using private ANT protocols.  E.g. 'Cycling Dynamics' with the Vector pedals and 'Running Dynamics' on various HR sensors included the new Swimming sensors which also have the Swimming capability added in a similar private manner. 
All these sensors will work perfectly with IpBike for the standard ANT+ features but the new 'Dynamic' features and Swimming HR where the data is recorded on the strap and downloaded latter will not work. 
I would love to make them work but Garmin have made a very deliberate choice to add the features in a way that means they only work with their own head units and watches.  There is no reason why Garmin could not of extended the appropriate ANT+ protocols or added new ANT+ protocols.  They own the company responsible for ANT and have made changes in the past in a very quick timeframe so there are no reasons to not do this technically.  They have something of a split personality in this regard, owning a company and a protocol all about openness and interoperability at the same time as trying to do some features in a closed eco-system.
Do not get these sensors and expect the new features to work with IpBike.