---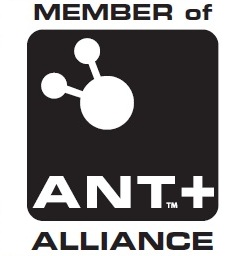 News
Jan 2, 2012
Category: Website
Posted by: ifor
OK upgraded the site CMS system just now to 1.10.2.  hope everything still works.
Oct 30, 2011
Category: Website
Posted by: ifor
Added a blog section to the site.  I need to sort out the templates a bit as things are not looking so good.

Strava Trouble
Api V3 Access.
As of IpBke version 1.4.4 Strava upload support has been restored.  After many people complaining Strava have relented and given me access to API version 3.  Thanks everyone for there support.
Strava trouble. 
Unfortunately Strava have stopped supporting there version 2 API that IpBike was using to upload data to Strava with.  As of something like the 2nd of July 2013 they stopped the API working so IpBike version 1.3.9 and before can no longer upload to Strava.
There is meant to be a new API but Strava have not made it publicly available and my application to use it has not been successful so I will not be able to put in a direct replacement at the moment.
There is a method of uploading by sending a file to  upload@strava.com you need to be sending from the account you account you have registered with Strava.  For now you can use this method manually from in IpBike if you choose send option from the ride editor select .fit then select your email app and it will be opened up automatically you will have to fill in the upload@strava.com manually and select send.
Automated send in 1.4.0 
Version 1.4.0 released on 6th July has a method to automate the send to email process.  The support is not perfect yet but it should get people going while I put in some small improvements.
On the Ride Editor page select send to get the new Send dialog.  In here you can select what to send and then what app to send it to.  There is an entry field for filling in Email addresses.  To upload to Strava choose .fit or .tcx as the type.  For the target choose the email app that is setup with the email account you have registered with Strava.  enter upload@strava.com for the email address.   You can now send with the send button but for better automation fill in a name like Strava upload and press save.  Back in the ride editor now pressing the u=pload button the list of upload targets will now contain your saved send action Strava upload.  make sure it is selected and go upload.  You will need to stay on the Ride Editor page as it saves out the file and then automatically opens up the selected application.  All you should have to do is press send.  For some more details on automated send check the Uploading page section on it.
Here is the Email I received from Strava about the situation.
Hello ifor,

As of July 1, 2013, V1/V2 API endpoints have been retired. Libraries, sites, and applications using these endpoints will cease to work.

In previous blog updates, we've discussed status and access to V3 of our API.  As mentioned then, we had to make difficult decisions this year about where to invest time and resources - feature development or a full-fledged API program.  We have chosen to focus on feature development at this time and so access to V3 of our API is extremely limited.

Any developer who has been granted access to V3 of the API has been contacted. We will revisit our API program and applications from time to time, but for the time being, we have no plans to grant further access in 2013.
If you have questions or comments, please send an email to developers@strava.com. Given our limited resources, you should not expect an immediate response.

Thanks for your understanding,

Your Friends at Strava