---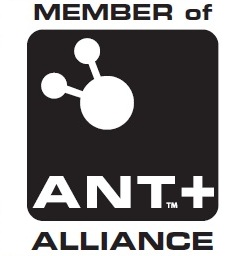 News
Jan 2, 2012
Category: Website
Posted by: ifor
OK upgraded the site CMS system just now to 1.10.2.  hope everything still works.
Oct 30, 2011
Category: Website
Posted by: ifor
Added a blog section to the site.  I need to sort out the templates a bit as things are not looking so good.

Forum
If you have trouble registering then email support @ iforpowell.com and I can force things though.
The system is not that good but I prefer to spend my time working on IpBike than trying to set up an alternative. It is at least good at keeping the spam away.
It is advisable to 'copy' before you try and post as the captcha stuff is a bit to agresive and the back buttone is not working for everyone.  You can at least then paste and have another go.
Subject
Posts
Views
Last post
Work flow of creating Turn-by-turn route in gpx


Started by v01ded Feb 12 2022, 01:18

3
537
Last post by bodo
Mar 30 2022, 10:25

Full Android Heart Rate Sensor


Started by central35 Dec 29 2021, 17:46

2
320
Last post by Yoyo2014
Feb 08 2022, 02:11

IpBike and Home Assistant?


Started by Yoyo2014 Feb 08 2022, 02:07

1
231
Last post by Yoyo2014
Feb 08 2022, 02:07

Xperia Active and Varia RTL515


Started by Pawel83 Aug 13 2021, 22:19

1
425
Last post by Pawel83
Aug 13 2021, 22:19

How to Delete Page or All Fields on Page?


Started by r3sonant Apr 08 2021, 18:32

1
386
Last post by r3sonant
Apr 08 2021, 18:32

How to set up Virtual Power to match a published power curve?


Started by LisaB Mar 20 2021, 22:24

2
405
Last post by LisaB
Mar 21 2021, 17:54

Quick questions for the developer


Started by LisaB Mar 21 2021, 17:28

1
357
Last post by LisaB
Mar 21 2021, 17:28

Why am I getting 0 for Virtual Power?


Started by LisaB Mar 20 2021, 21:50

2
336
Last post by LisaB
Mar 21 2021, 02:13

Ip-stream of sensor data to MQTT-Broker?


Started by Yoyo2014 May 20 2020, 08:53

7
2037
Last post by Yoyo2014
Mar 08 2021, 07:36

New live tracking


Started by goosieb Jul 02 2019, 13:32

6
2423
Last post by Yoyo2014
Feb 15 2021, 12:23

Activity Types and Import Options


Started by matth Feb 10 2021, 11:55

1
349
Last post by matth
Feb 10 2021, 11:55

Passing gear data to Strava


Started by MSurgenor Jan 31 2021, 22:17

1
418
Last post by MSurgenor
Jan 31 2021, 22:17

Disable announcement during ride


Started by ahofm Jan 01 2021, 15:12

2
406
Last post by ahofm
Jan 02 2021, 15:14

Starting from scratch


Started by RhB_HJ Jun 15 2020, 03:54

1
607
Last post by RhB_HJ
Jun 15 2020, 03:54

Greetings....


Started by RhB_HJ Jun 11 2020, 22:30

1
398
Last post by RhB_HJ
Jun 11 2020, 22:30

ANT+ Power sensor issues recently


Started by ikrolo Jun 08 2020, 18:10

1
502
Last post by ikrolo
Jun 08 2020, 18:10

Feature request: Lab streaming layer LSL for live-stream to Matlab or Python


Started by Yoyo2014 Nov 30 2019, 01:55

6
4255
Last post by Yoyo2014
Apr 19 2020, 12:36

Sensor problem withy Galaxy S9 and Android 10


Started by beccogiallo Mar 15 2020, 16:42

1
575
Last post by beccogiallo
Mar 15 2020, 16:42

Is there a way to add text protocols to sensorstreams which are streamed over IpBike?


Started by Yoyo2014 Dec 08 2019, 08:40

1
564
Last post by Yoyo2014
Dec 08 2019, 08:40

Wahoo bluetooth drops out if not pedaling for 2 minutes


Started by LeeZuhars Sep 29 2019, 08:05

1
537
Last post by LeeZuhars
Sep 29 2019, 08:05