---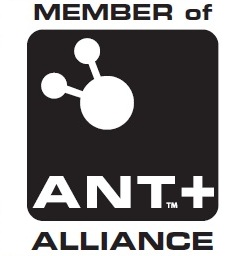 News
Jan 2, 2012
Category: Website
Posted by: ifor
OK upgraded the site CMS system just now to 1.10.2.  hope everything still works.
Oct 30, 2011
Category: Website
Posted by: ifor
Added a blog section to the site.  I need to sort out the templates a bit as things are not looking so good.

IpSensorMan
IpSensorMan is an app to manage ANT+™ sensors. It can provide support for multiple other application to access the ANT+ sensors simultaniously. It is responsible for the ANT interface and will decode the ANT+ messages and provides a simplifed more general perpose interface to it's client applications.
Anyone wanting to use the interface in your own App please let me know.
| | |
| --- | --- |
| | This product is ANT+ certified and complies with the following specified ANT+ Device Profiles: |
Bicycle speed and distance

Bicycle cadence

Combined Bicycle Speed and Cadence

Bicycle power
Heart rate
Visit http://www.thisisant.com/modules/mod_product-directory.php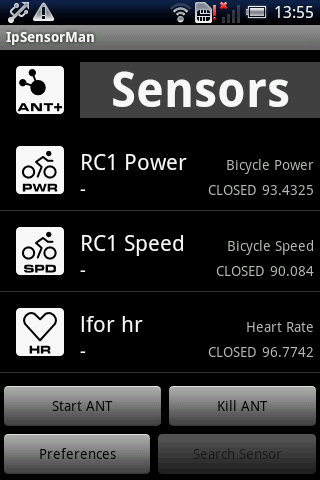 Main page with controls and list of sensors.
You can start and stop the ANT interface, then search for sensors or long press on one to open a specific one. If the main application for some reason leaves the sensors active by hanging you can kill them off.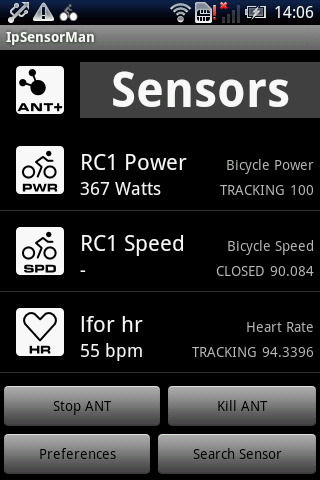 There is a status bar notification whenever the Sensor manager is active. Here the Power and Heart Rate sensors are active.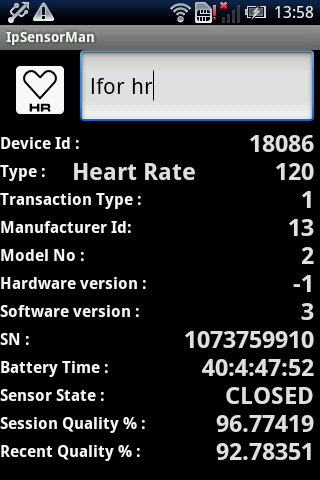 Sensor View with information about the sensor. You can name it here. The information avalible will depend upon the sensor.