---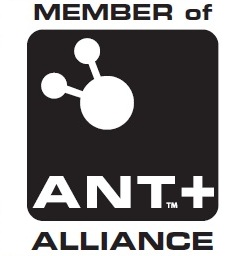 News
Jan 2, 2012
Category: Website
Posted by: ifor
OK upgraded the site CMS system just now to 1.10.2.  hope everything still works.
Oct 30, 2011
Category: Website
Posted by: ifor
Added a blog section to the site.  I need to sort out the templates a bit as things are not looking so good.

IpBike Help
IpBike Beta 22/3/2019
I have a short term beta for IpBike you are welcome to sign up for.  See the Beta page for details.
Strava Uploads SSL error old devices issue 13/1/2019
Strava have disabled SSL V3 support which means that older Android devices are haveing trouble.  Android 5.0 and above should be ok Android 4.0.4 and before I don't think there is any chance of it working so the old Sony Active is not going to be good for Starva.   Android 4.1 to 4.4 are the more interesting cases where there may be support but it's not enabled by default.  I am trying to get a version of IpBike together that will enable these versions.  It's questionable whether the Aurthorisation through the Browser on the device will be workable though.
Strava Upload status check issue 12/12/2018
Unfortunately there is a bug in IpBike that has started causing the status check when uploading to Strava to fail.  In IpBike it looks like the upload has failed although things will keep trying for about 10 minutes to check the status before it gives up.
I have put an interim release up on the Releases page that you can download.
I will look to get a version to Google play as soon as possible but it's going to be a few weeks as I need to get IpBike building against Google's API version 26 in order to be able to upload it to Google Play.  This will be a week or twos full time work.  Hopefully I can get it sorted out over the Christmas period.
Sorry
Ifor
Galaxy S4 Model GT-I9506 Android 5.0.1 update Breaks ANT.
Recent release details. Includes download link for none Google maps version.  If IpBike fails to startb up at all please try this version as it normally works.
Here are various help pages availible.  Quick links to the main pages can be found here.
New customizable display New from 1.2.0 release
Landscape screen customization