---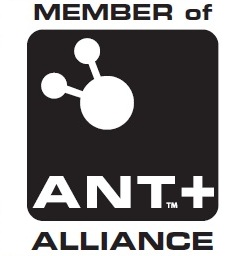 News
Jan 2, 2012
Category: Website
Posted by: ifor
OK upgraded the site CMS system just now to 1.10.2.  hope everything still works.
Oct 30, 2011
Category: Website
Posted by: ifor
Added a blog section to the site.  I need to sort out the templates a bit as things are not looking so good.

RunKeeper Live
As of version 1.0.3 of IpBike I have added support for RunKeepers Live feature.  This is only available for RunKeeper Elite subscribers.
Once you have your subscribed there are a couple of settings in Settings-> Upload Settings-> RunKeeper settings.  RunKeeper live start style where you can configure whether to always do live activities not to do live activities or to get asked each time.  There is also an option to specify the update interval if you are always doing live activities.  If you have choose the 'ask' option then you can specify the update interval each time.  There are also setting on your RunKeeper setting - sharing page to control whether Live activities are shared and visible to others and whether Twitter and facebook posts are made when starting activities.
The update interval has a big effect on battery usage.  If I have it set to continues then with the screen on at 25% I struggle to get 3 hours with my Active.  With the 1 minute interval things are greatly improved and there is only a loss of about 5-10% compared to no Live update.  I have not yet done a long ride with the screen mainly off but RunKeeper live on but I plan to do it soon to see what sort of run time you may be able to get in this case.
The live update feature clearly needs data access enabled and relies on having a mobile signal.  You have to have a signal and a connection when starting the activity.  You will get a warning quickly if the app can not contact the RunKeeper servers.  If the signal is lost while doing the activity the app will keep track of the data and once a signal is available again send the missing data.  If there has been a long interruption then the missing data will be restricted e.g. instead of data for every second only data for 5 second intervals will be sent.  This is so that the app is not trying to send too mach data straight away when the signal is not so good.  This gives a better chance of the app catching up.  If there is a serious problem e.g. it looks like runkeeper is not accepting data for some reason then the app will stop trying to update and you will get a warning to this effect.  I have had this happen once in the last couple of weeks of testing with a problem at the runKeeper end of things.  Data logging will of course continue as normal and you can do a normal upload afterwards.  It's probably best to check your runkeeper activities when possible in case of this type of a failure, there may still be a live activity that it may be best to delete to avoid duplication. 
So long as the activity stops properly if you do an upload to runkeeper from the ride history of a live activity you will edit the live activity.  This means any description you have added will be uploaded and any data that was trimmed due to bad reception conditions will be filled in.  I normally do an upload as standard once I finish mainly to get my description up.