---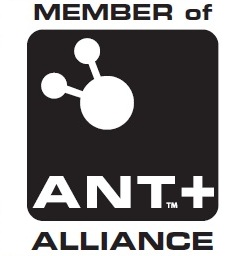 News
Jan 2, 2012
Category: Website
Posted by: ifor
OK upgraded the site CMS system just now to 1.10.2.  hope everything still works.
Oct 30, 2011
Category: Website
Posted by: ifor
Added a blog section to the site.  I need to sort out the templates a bit as things are not looking so good.

Forum
If you have trouble registering then email support @ iforpowell.com and I can force things though.
The system is not that good but I prefer to spend my time working on IpBike than trying to set up an alternative. It is at least good at keeping the spam away.
It is advisable to 'copy' before you try and post as the captcha stuff is a bit to agresive and the back buttone is not working for everyone.  You can at least then paste and have another go.
Started by Ifor Jun 28 2012, 11:51
Ifor
Moderator

Posts: 939


Jun 28 2012, 11:51



As of version 1.0.1 you can potentialy have ANT support on phones that do not have native ANT support built in if your phone is USB Host mode capable and you have an apropriate ANT Usb stick. I have added a page on the site with the details as I understand them. If anyone gets this to work and wants to share there experiance please post here.





Ifor
Moderator

Posts: 939


Jul 13 2012, 21:04



OK I have made some improvments in IpSensorMan 1.0.2 to make the USB ANT support more reliable. I also found while testing that things worked better if I restarted the phone after insalling the ANT USB Service application and the ANT Radio Services application.





VeeThree

Posts: 2


Feb 03 2013, 17:23



Im using a galaxy note 2 with a used garmin fr60w i got cheap.  The garmin fr60w is a kit that garmin no longer makes but it is ANT+ & came with the USB stick, heart rate monitor, foot pod & watch (not being used) .  I then purchased a garmin cadence/speed sensor model gsc10.  My phone does not have ANT built into it but it did mount the USB stick just fine.  The only problem I am having is with the speed on iPbike.  iPsensor man shows a different measurement for each the speed sensor & cadence sensor but in iPbike it will only show the cadence.  The box showing speed on iPbike is open but it just shows different speed numbers that appear to be bouncing around not related to how fast im going.  The speed numbers stay in the low end like 2mph etc...  Now if i stop moving the bike the speed will go to zero so i'm not sure what it is doing.  I rode my bike for 45min and it showed a distance traveled of 1.8 miles  which I know has to do with it not picking up the speed sensor correctly.  This speed/cadence sensor has a L.E.D. that flashes each time the sensor is activated by passing the magnet next to it for the first 60 seconds after the sensor is reset.  I can see that the speed sensor is being activated by the wheel magnet.  I also could see in iPsensor man that it measured the speed sensor different from the cadence sensor but i cant remeber the units at the moment, i'm not at home to look at it.  I don't know if this has anything to do with it but even though iPsensor man could see the sensor when it first picked it up, the sensor was listed as "unknown" even though it was reading it.  So i was wondering if it was possibly not working correctly due to that model speed/cadence sensor not being iPsensor man's data base?





Ifor
Moderator

Posts: 939


Feb 03 2013, 19:11



You sent this to the support address a few days back. Did you not get my reply? I am pasting it here.

The 'Unknown' is the name you set it is use full if you have multiple bikes with sensors so that's not the problem. I don't have any list of devices etc. I just look for data in the correct format which it looks like I am basically getting.

Speed in IpSensorMan will be m/s assuming a 2070mm wheel. The fact you can see something there clearly means the sensor is being picked up some of the time at least.

I can think of 3 reasons for your bad distance speed.

Magnet – issues. You generally need the magnet as close to the sensor as you can get without it touching. You need to be sure it's not moving around on the spoke as you ride.

Battery not so good. A dieing battery can lead to these sorts of quirks.

Some issue with the positioning of things leading to bad ANT reception.

In IpSensorMan - settings there is a debug logging section if you enable low level and speed and cadence and do a test that misbehaves a file is written out that I can take a look at to see if there are any clues. The file will be in sdcard/Android/data/com.iforpowell.android.ipsensorman/files/temp/...

The other thing is that starting things up you should just be using IpBike there should be no need to use IpSensorMan yourself directly just go Start Sensors in IpBike having got the sensors woken up first.

If you have not seen them check the Sensors page and the USB ANT Stick page.

Ifor





VeeThree

Posts: 2


Feb 24 2013, 13:24



Sorry it took so long to reply back. I got it working, it was all operator error. I had 2 issues, one was that my homemade OTG cable had a bad solder connection and the 2nd, i put the diameter measurement of the wheel instead of the circumference. Its all working just fine now There has been a few rainy days out here so i've only gone on two rides (75 miles) since i got it straightened out but it is working just fine. The app is awesome.