---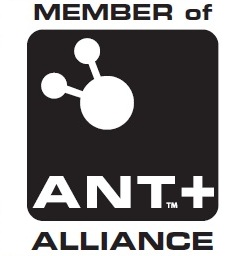 News
Jan 2, 2012
Category: Website
Posted by: ifor
OK upgraded the site CMS system just now to 1.10.2.  hope everything still works.
Oct 30, 2011
Category: Website
Posted by: ifor
Added a blog section to the site.  I need to sort out the templates a bit as things are not looking so good.

Forum
If you have trouble registering then email support @ iforpowell.com and I can force things though.
The system is not that good but I prefer to spend my time working on IpBike than trying to set up an alternative. It is at least good at keeping the spam away.
It is advisable to 'copy' before you try and post as the captcha stuff is a bit to agresive and the back buttone is not working for everyone.  You can at least then paste and have another go.
Started by Ifor Nov 10 2012, 22:43
Ifor
Moderator

Posts: 939


Nov 10 2012, 22:43



I have made a version of the new Custamisable display system availible as beta.

Check the Beta page.

Please feel free to provide feedback here.



Last edit: Ifor Nov 11 2012, 09:29




Ifor
Moderator

Posts: 939


Nov 11 2012, 18:38



I have just updated the version to 1.1.10 which has the map scrolling bug I was aware of fixed. Also a totaly unrelated fix for a bug loading up small .gpx files in the route dispplay.





Jorge

Posts: 2


Nov 12 2012, 14:52



I was having problems to connect the cadnce sensor to my Htc Rhyme and after installing this beta version it sytarted to work fine with regards to the cadence sensor. When my ant heart rate monitor arrives I'll let you know if all sensor are working fine.
I also have to do some tests on configuring the main panel.
cheers, Jorge





Jorge

Posts: 2


Nov 13 2012, 22:37



Finely my Heart Rate Monitor arrived. It's a Garmin with no specific name or model on it (or at least I couldn't find it). It has a manual that says that it ANT+ compatible. I wear the device, wet the contacts and jumped on my bike. Started the sensor, i.e, the HRM and cadence sensors and voilá... all of them work pretty and fine.





stew.au

Posts: 5


Nov 16 2012, 03:40



I assume this is a better place to provide feedback the IpBike team page on Strava. (Took me a while to get registered - the forum software chokes on email addresses ending in .info so I had to revert to my old gmail email. And while I'm complaining about the forum - do we really need a captcha just to login?)

My main feedback is that I'm really enjoying the new fully customisable displays. I have 2 screens configured. One which shows all the data items I want and another with only a map (no buttons or data items). Good effort Ifor I appreciate this couldn't have been easy. Seems that IpBike now does everything I want. The only further customisation I can imagine at this stage is the ability to choose text colour for the data items. Or bg colour. Or font. Oh stop me, next I'll be asking for RTF.

I think the next big challenge is how to make configuration a bit more user friendly. It's ok for data nerds, but average users might get a bit daunted by huge number of settings available. I suppose the hints system helps a bit - I've been trying to leave them enabled until I feel I've read them all - but they do get annoying at times.

Basic stuff that needs more emphasis I think:
- you can only customise displays with GPS off.
- long press or swipe down to customise displays

Oh btw there was 1 small bug i noticed this morning - if I have IpBike running and then use another app, then swipe the notification bar and press on IpBike to make it the active application again, then it starts with the old display and I have to hit 'back' to see my usual customisable screen.

HTH
Stew
http://app.strava.com/athletes/879607





Ifor
Moderator

Posts: 939


Nov 16 2012, 13:35



Hi Stew,

Thanks for the feedback.

I am not sure what control I have over the forum stuff on the website I will check if I can get rid of the login captcha. It's just what was availible with the CMS system I have setup. I am not a website guy and really only want to do the minimum possilbe to provide support.

You can actualy do some messing with the colours based on what you could do with the old system. You have to go though the preferences though rather than directly per item. Preferences - Audio-Visual - Colour options. This may well get romoved though when I do the final customisable release without the old style display. I want to try and rationalise the options.

User friendly is indeed the challenge. Unfortunalty things I think will have to be slightly more complex for landscape mode as far as the main options are concerned. Making good use of the screen space with horizontal text is so much harder I am busy experimenting with options.

I will definatly add some hints to do with the customisation and add a page with some more details to the website. probobly with a good set of screen shot examples. My plan is to ship a suitable set of predefined screens to show the various styles acheivable.

I am aware that the notification gose back to the old style this will change when I get rid of the capability to do the old style.

On the hints you can ask to see the next one so look at them all in one hit. You can now also bring the hints up off the menu. Menu - More - Hints





stew.au

Posts: 5


Nov 20 2012, 02:40



Hi Ifor,

Thanks for your informative update.

I've spent some more time customising my display and have made a list of things I feel were hard to learn by trial and error and therefore need emphasising. I hope I have them right.

- each display can have zero or more groups
- each group can have one or more lines
- each line can have one or more items
- you can only customise displays with GPS off
- swipe down a display configure that display
- long-press on a display to configure groups/lines/items
- each group toggles through 3 modes: single-line static, multi-line static, single-line dynamic
- if you add a line to a group and it doesn't appear, then the group is probably in single-line static mode (tap existing line to change the group to multi-line static mode and the new line should appear)

Cheers,
Stew

PS Unrelated to the new displays, and forgive me if this has been addressed long ago, but what is the point of the 'start GPS' and 'stop GPS' buttons? Why not just have it always 'started' whenever IpBike is running? The user really controls their GPS outside of the app.





Ifor
Moderator

Posts: 939


Nov 20 2012, 17:44



I will make a release with the landscape support added any day now just finalising the default screens you will get, also tweaking the portrait default screens. You will basicaly get a different set of defaults based on if the phone is ANT capable and if it has a pressure sensor or not. Should simplify things for the none ANT people but give the good stuff to the people that may be able to use it.

Good summary on the groups, lines and items. Once the next beta release is out I am going to do a webpage with details on customising and explanations of what is what with loads of screen shot examples.

I have made a tweak to the multi-line group setup it will work in two ways come the next release. If you have the lines all the same size then you will either have expanded out all the lines zisable or cyceling between the lines. If you have the lines different sizes then you will get expanded out or just the first line visable. The thinking here is to have a larger first line with say just the incline large, and then if you expand it out you get more details a bit smaler e.g. rate of climb and total ascent.

Good spot on adding a line to a group when in the wrong mode. I will change things to force the group to the spaced out mode when you add a line.

Starting the gps / sensors as a seperate step.

The way I use the app post ride I tend to go back into it and review the details and add a bit of an essay in the description. Sometimes I will mess around for a bit with the plot especialy if I have gone up some new hills I quite like to extract the profile and send it to Picasa so I can embed it in my Attackpoint training log. This all takes some time and having the gps and sensors being searched for would be just chewing battery needlessly. I also take the locks to prevent the phone sleeping as soon as you go start sensors / gps so if I was to do this straight away automaticaly when the app started there would be a big danger of just leaving the phone with the app open and it chewing right through the battery.





Ifor
Moderator

Posts: 939


Nov 24 2012, 15:02



New version 1.1.11 up for direct download.

Basically this new version has multiple user configurable main screens. I have updated the previous version adding proper landscape support. There are 4 different sets of default screens for both landscape and portrait. If the landscape_screens or portrait_screens directory in sdcard/Android/data.com.iforpowell.android.ipbike/files are no present then they are created with the appropriate set of default screens. The defaults depend on if you have ANT support and if you have a pressure sensor of not. Basically I am trying to make the defaults a good starting point for different users.

It would be good if people could delete there landscape_screens and portrait_screens directories to check out the new defaults and then edit them as you want.

As well as landscape support I have added a new text size as there was too big a gap at one point. If you have multiple lines in a group now if the lines are the same size then they will cycle around in order if not expanded. If the lines are different sizes then the first one stays fixed if not expanded I envisage this being a bigger with critical information then the other lines being more information related to it.



Last edit: Ifor Nov 26 2012, 20:57




stew.au

Posts: 5


Nov 26 2012, 05:06



Hi Ifor,

Downloaded and installed the .apk for 1.1.11 beta but when i try to start it, I get this...
"There is a problem Collecting Crash report data!"

-Stew
Samsung Galaxy S2 (not rooted).





Ifor
Moderator

Posts: 939


Nov 26 2012, 20:37



Sorry Stew,

Just looking at the crash reports I got. I should have a new version up soon. Looks like something to do with having an item at the smallest text size and my adding a new extra level causing trouble.





Ifor
Moderator

Posts: 939


Nov 26 2012, 20:56



New version 1.1.12 up for direct download.



Last edit: Ifor Nov 26 2012, 20:56




stew.au

Posts: 5


Nov 30 2012, 00:27



Thanks for 1.1.12 = problem fixed.

-Stew





Ifor
Moderator

Posts: 939


Dec 01 2012, 11:10



Just uploaded 1.1.13 this should be the last beta release before going to google play.

I have removed the old screen style so only one icon now and the notification gose back to your display setup. Some tweaks to the settings and a link to a new web page where I plan to add various bits of documentation.





Ifor
Moderator

Posts: 939


Dec 10 2012, 21:50



1.1.14 has had to be made as my laptop broke. This is a new build from a reinstalled enviroment. A lot of the libraries I use are now on later versions. I have added another new text size for the lines to fill in a big gap at the large end. Portuguese translation in now thanks to Carlos.





Ifor
Moderator

Posts: 939


Dec 15 2012, 14:12



Just pushed 1.2.0 to google play so everyone can try out the new swipable display system. It's been slow going getting it out now I am working full time again and I am glad to have it done.

Thanks to everyone how helped.





dejavous

Posts: 16


Dec 15 2012, 23:27



Loving the customisable display, made it much easier to do a MAP test as I could make the power and time fields pretty much full screen.