---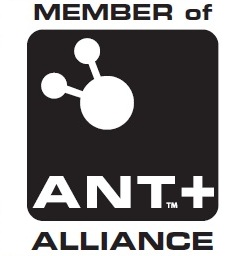 News
Jan 2, 2012
Category: Website
Posted by: ifor
OK upgraded the site CMS system just now to 1.10.2.  hope everything still works.
Oct 30, 2011
Category: Website
Posted by: ifor
Added a blog section to the site.  I need to sort out the templates a bit as things are not looking so good.

register
Register
Started by v01ded Feb 12 2022, 01:18
v01ded
Posts: 1


Feb 12 2022, 01:18



Hi,

I would to ask everyone in the community how your workflow to create GPX file with turn-by-turn waypoints which works with IPBikes. Thanks in advance.

Regards





bodo

Posts: 2


Mar 30 2022, 10:14



I use the free site BRouter-Web for route planning: https://brouter.de/brouter-web/

With that, on the top left corner, pick a profile that suits your riding style. "Trekking bike" will route you over cycle paths, "Fastbike" will prefer roads, and "Fastbike-lowtraffic" will prefer minor roads. I usually pick "Fastbike-lowtraffic" for roadbike routes and get very good results with that. Now, on the right side, click on the wrench icon to customize your profile. On there, scroll down, and set the option "turnInstructionMode" to "gpsies-style".
Now export your route as gpx (no need to include waypoints).
This gpx file can be loaded in IpBike and will have turn instructions. They don't always make perfect sense, but at least they alert me to look at the display when a turn comes up.



Last edit: bodo Mar 30 2022, 10:15




bodo

Posts: 2


Mar 30 2022, 10:25



Another method that works is to plan the route with Locus Maps Pro on your phone, and export it as gpx. I only tried that with using Brouter as the offline routing method. The setup takes some effort, but there are good tutorials for that on Youtube.
Routes created like that will also have turn instructions that IpBike can use.