---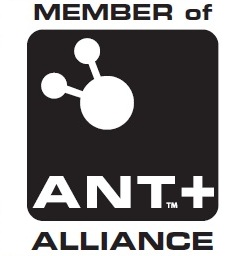 News
Jan 2, 2012
Category: Website
Posted by: ifor
OK upgraded the site CMS system just now to 1.10.2.  hope everything still works.
Oct 30, 2011
Category: Website
Posted by: ifor
Added a blog section to the site.  I need to sort out the templates a bit as things are not looking so good.

Forum
If you have trouble registering then email support @ iforpowell.com and I can force things though.
The system is not that good but I prefer to spend my time working on IpBike than trying to set up an alternative. It is at least good at keeping the spam away.
It is advisable to 'copy' before you try and post as the captcha stuff is a bit to agresive and the back buttone is not working for everyone.  You can at least then paste and have another go.
Started by twiddler Mar 27 2012, 08:52
twiddler

Posts: 2


Mar 27 2012, 08:52



On my Garmin Edge 750, I can set a waypoint and name it "Home". I can manually set the altitude of this waypoint. Then whenever I start the 705's timer and I am located within a certain radius of "Home", the barometric altitude is set to be based upon the preset altitude of the Home waypoint. This seems to be better than using the rather inaccurate GPS altitude of the start point. Perhaps you can incorporate that feature in ipBike.
Thanks and regards,
Barry





Ifor
Moderator

Posts: 939


Mar 27 2012, 09:16



There is already a feature like this but it's not very visible it should work automatically. When you start the sensors the system waits for the first GPS fix with a reasonable accuracy. It then checks this location against a list of known locations to get the height and calibrate the altitude. The radius for the distance check is 50m. If the location is not on the list it tries to go online to lookup the altitude for the location. If this is OK it remembers the location and the height for latter use. If it can not get an online location e.g. data is off or bad reception leads to a timeout then it falls back to calibrating off gps which is of course bad but better than nothing. If you manually set the altitude (long press the altitude readout) then if the location is good this location and altitude is also added to the list of known locations.

The list of known locations is stored in a file you can review or delete if you want to reset the system. The default location would be.
/sdcard/Android/data/com.iforpowell.android.ipbike/files/internal_logs/altitude_location_cache.csv

So basicaly have data enabled when starting a ride from a new location. If the altitude after the gps has settled is not right and you know it then do a manual calibration. Starting a ride from this location in the future you don't need data enabled and the height should get calibrated automaticaly for you.





twiddler

Posts: 2


Mar 27 2012, 09:48



Thanks for your prompt response! I'll try this and let you know how I get on.
-Barry





Ifor
Moderator

Posts: 939


Apr 06 2012, 14:14



Next release 9.4 will have a slight improvment for this. If a good calibration is not availible, e.g. not a chached location, not good internet access then I will only do a calibration if the last good fix is over 12 hours ago. The effect of this is that if you go out for a ride an pause it say for a cafe stop then it want recalibrate when you start again and put a discontinuaty in the data.

Also when you do a good calibration, a note is made of the difference between the gps altitude and the alltitude being set. Next time a calibration happens based off the gps only this differenc is taken off. This should compensate for the fairly slow changeing global variations there are in the geoid which account for quite a lot of the inaccuracy in gps altitude.