---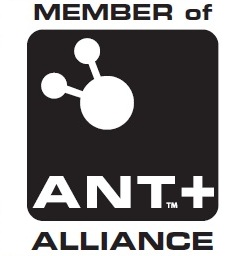 News
Jan 2, 2012
Category: Website
Posted by: ifor
OK upgraded the site CMS system just now to 1.10.2.  hope everything still works.
Oct 30, 2011
Category: Website
Posted by: ifor
Added a blog section to the site.  I need to sort out the templates a bit as things are not looking so good.

ANT phones
Thanks to Janusz Piotrkowski for compiling this list. The official list may be more up to date but getting the model numbers is a pain.
********************************
***********************
*******************************************************************
PRODUCT TYPE
BRAND
MODEL
********************************
***********************
*******************************************************************
GALAXY Alpha
Samsung Electronics
Certified models include: SM-G850A, SM-G850F, SM-G850S, SM-G850K, SM-G850L
GALAXY Avant
Samsung Electronics
ANT+ Certified Models include:  SM-G386 series
GALAXY Grand 2 (LTE)
Samsung Electronics
Models certified: SM-G7105
GALAXY J
Samsung Electronics
Models certified: SGH-N075T
GALAXY Mega2
Samsung Electronics
ANT+ Certified models include: SM-G750H
GALAXY Note 3
Samsung Electronics
ANT+ Certified Models include SC-01F, SC-02F, SCL22, SM-N900, SM-N900U, SM-N9002, SM-N9005, SM-N9006, SM-N9008, SM-N9008S, SM-N9008V, SM-N9009, SM-N9009V, SM-N900A, SM-N900K, SM-N900L, SM-N900P, SM-N900R4, SM-N900S, SM-N900T, SM-N900V, SM-N900W8, GT-N9009V
GALAXY Note 3 Lite
Samsung Electronics
Certified models: SM-N7506V, SM-N7508V
GALAXY Note 3 Neo
Samsung Electronics
Certified models include: SM-N750S, SM-N750K, SM-N750L, SM-N750, SM-N7505, SM-N7507
GALAXY Note 4
Samsung Electronics
ANT+ Certified models include: SM-N910C, SM-N910F, SM-N910H, SM-N910U, SM-N910S, SM-N910K, SM-N910L, SM-N915S, SM-N915K and SM-N915L
GALAXY Note 10.1 (2014 Edition)
Samsung Electronics
ANT+ connectivity is available in 3G, WiFi and LTE versions (includes models SM-P600, SM-P601, SM-P605 and SM-P605S/K/L/V)
GALAXY NotePRO 12.2
Samsung Electronics
ANT+ Certified models include SM-P900, SM-P901, SM-P905, SM-P905F0
GALAXY S4 (Android 4.3 and up)
Samsung Electronics
GT-I9252 (Latin America)
GT-I9505 (China, Europe, Hong Kong, Taiwan, Latin America)
GT-I9500 (China, Europe, Hong Kong, Taiwan, Latin America)
GT-I9508V (China)
GT-I9502 (China)
GT-I9507(Austraila, China)
GT-I9508C (China)
GT-I9508 (China)
GT-I9515 (China)
SCH-I545, SCH-I545L (North America)
SCH-R970C (North America)
SCH-I959 (China)
SGH-I337, SGH-I337Z (North America)
SGH-I537 (North America, Latin America)
SGH-M919, SGH-M919N (North America)
SGH-S970G, SPH-L720 (North America)
SGH-M919V (Canada)
SGH-I337M (Canada, Latin America)
GALAXY S5
Samsung Electronics
Current ANT+ Certified models include SM-G900K, SM-G900L, SM-G900S,SM-G9009D, SM-G9009M, SM-G9009W, SM-G9008V, SM-G9008W, SM-G9006V, SM-G9006W, SM-G900F, SM-G900FG,SM-G900I, SM-G900D-JPN, SM-G900J-JPN
GALAXY S5 LTE-A
Samsung Electronics
Certified models include: SM-G906S, SM-G906K, SM-G906L (Korea)
GALAXY Tab4 7.0
Samsung Electronics
ANT+ Certified models include: SM-T237P
GALAXY Tab4 8.0
Samsung Electronics
ANT+ Certified models include: SM-T330, SM-T331, SM-T335, SM-T335K, SM-T335L, SM-T337, SM-T337A, SM-T337T, SM-T337V
GALAXY Tab4 10.1
Samsung Electronics
ANT+ Certified models include: SM-T530, SM-T531, SM-T535, SM-T537
GALAXY Tab S 8.4-inch
Samsung Electronics
Certified models include: SM-T700, SM-T701, SM-T705. SM-T705C, SM-T707
GALAXY Tab S 10.5-inch
Samsung Electronics
Certified models include: SM-T800, SM-T801, SM-T805, SM-T805C, SM-T805S, SM-T805K, SM-T805L, SM-T807V, SM-T807P
GALAXY TabPRO 8.4
Samsung Electronics
ANT+ Certified models include SM-T320, SM-T321, SM-T322, SM-T325
GALAXY TabPRO 10.1
Samsung Electronics
ANT+ Certified models include SM-T520, SM-T520 CHN-CHN, SM-T520 HK_TW, SM-T525, SM-T525_CHN_ZH
GALAXY TabPRO 12.2
Samsung Electronics
ANT+ Certified models include the SM-T900, SM-T905
GALAXY W
Samsung Electronics
Certified models: SM-T255S
Samsung S Health App
Samsung Electronics
ANT+ support is available in version 2.5+
********************************
***********************
*******************************************************************
PRODUCT TYPE
BRAND
MODEL
********************************
***********************
*******************************************************************
Live with Walkman
Sony Mobile
This product is ANT+ Certified
Xperia acro S
Sony Mobile
This product is ANT+ Certified
Xperia active
Sony Mobile
This product is ANT+ Certified
Xperia arc
Sony Mobile
This product is ANT+ Certified
Xperia arc S
Sony Mobile
This product is ANT+ Certified
Xperia C3
Sony Mobile
ANT+ Certified models include: D2533
Xperia C3 Dual
Sony Mobile
ANT+ Certified models include: D2502, S55U, S55T
Xperia E3
Sony Mobile
ANT+ Certified Models include: D2203, D2206, D2243
Xperia E3 Dual
Sony Mobile
ANT+ Certified models include: D2202, D2212, S51h
Xperia ion HSPA
Sony Mobile
This product is ANT+ Certified
Xperia ion LTE
Sony Mobile
This product is ANT+ Certified
Xperia M2
Sony Mobile
Certified models include D2302, D2303, D2305, D2306
Xperia M2 Aqua
Sony Mobile
ANT+ Certified models include: D2403, D2406
Xperia mini
Sony Mobile
This product is ANT+ Certified
Xperia mini pro
Sony Mobile
This product is ANT+ Certified
Xperia neo
Sony Mobile
This product is ANT+ Certified
Xperia neo V
Sony Mobile
This product is ANT+ Certified
Xperia pro
Sony Mobile
This product is ANT+ Certified
Xperia ray
Sony Mobile
This product is ANT+ Certified
Xperia S
Sony Mobile
This product is ANT+ Certified
Xperia SL
Sony Mobile
This product is ANT+ Certified
Xperia T2 Ultra
Sony Mobile
Certified models include D5303, D5306, D5316, D5316N, D5322 and XM50 running Android 4.3 or 4.4
Xperia T3
Sony Mobile
Certified models include: D5102, D5103, D5106
Xperia X8
Sony Mobile
This product is ANT+ Certified
Xperia x10 mini
Sony Mobile
This product is ANT+ Certified
Xperia x10 mini pro
Sony Mobile
This product is ANT+ Certified
Xperia Z1
Sony Mobile
Certified models include C6902, C6903, C6906, C6916, C6943, L39T, L39H, SO-01F, SOL23
Xperia Z1 Compact
Sony Mobile
This product is ANT+ Certified
Xperia Z1 S
Sony Mobile
This product is ANT+ Certified
Xperia Z2
Sony Mobile
Xperia Z2 will launch globally from March 2014. Certified models include D6502, D6503, D6543S, L50t running Android 4.4
Xperia Z2 Tablet
Sony Mobile
Certified models include SGP511, SGP512, SGP521, SGP541, SGP551, SGP561, SOT21
Xperia Z3
Sony Mobile
ANT+ Certified models include: D6603, D6643, D6653,D6616, L55t, L55u
Xperia Z3 Compact
Sony Mobile
ANT+ Certified models include: D5803, D5833
Xperia Z3 Dual
Sony Mobile
ANT+ Certified models include: D6633
Xperia Z3 Tablet Compact
Sony Mobile
ANT+ Certified models inlude: SGP611, SGP612, SGP621, SGP641
Xperia Z Ultra
Sony Mobile
ANT+ Certified models include:  C6802, C6806, C6833, C6843, XL39H, SOL24, SGP412, 
********************************
***********************
*******************************************************************
PRODUCT TYPE
BRAND
MODEL
********************************
***********************
*******************************************************************
HTC Desire EYE

HTC

This product is ANT+ Certified
HTC Rhyme

HTC

This product is ANT+ Certified